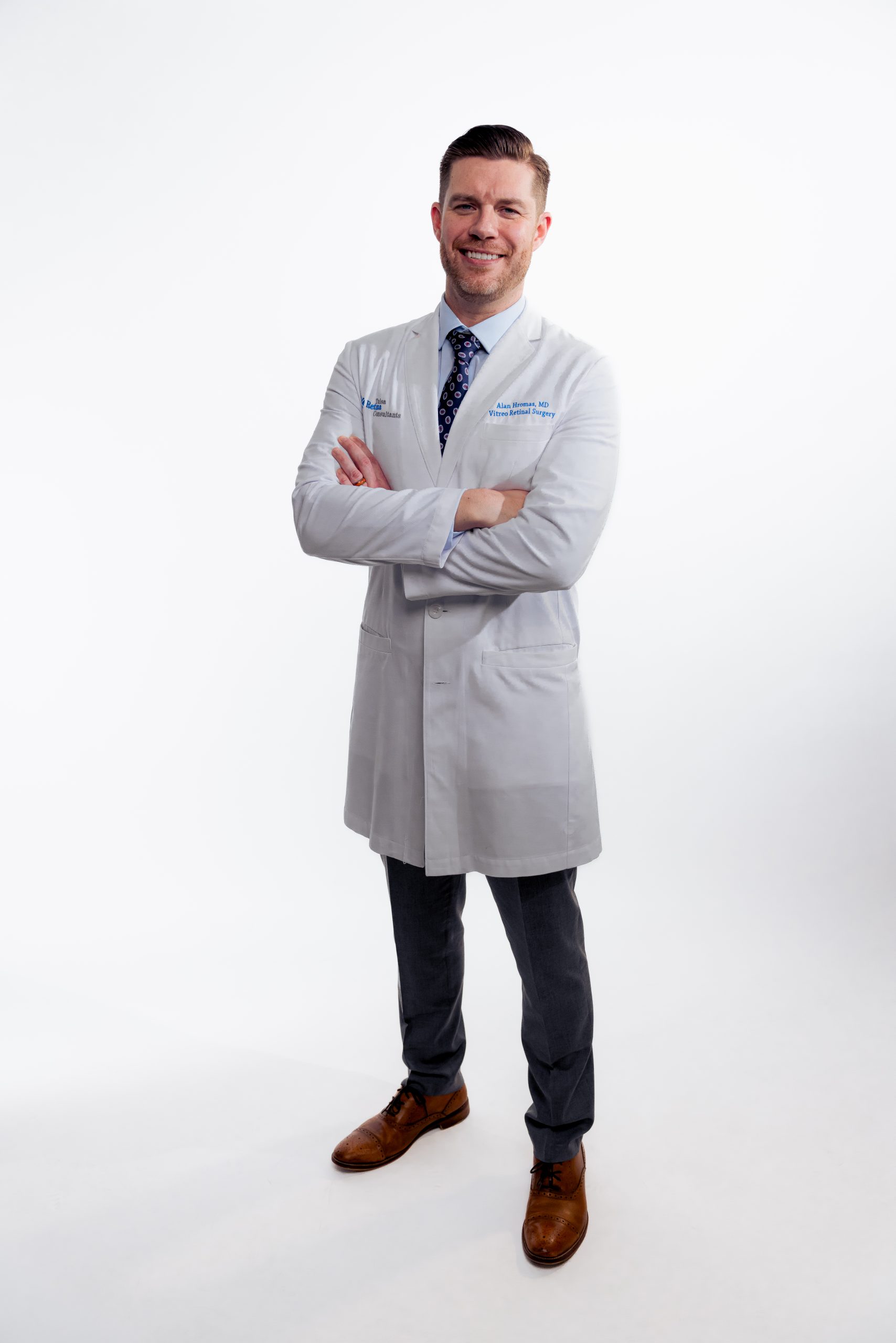 Born and raised in Enid, Oklahoma, Alan Hromas grew up wanting to follow in his father's footsteps. His dad, Dr. Richard Hromas, has been in family practice in Enid for almost forty years. "My grandparents had a place on Keystone Lake, so growing up I loved to come to Tulsa, especially to eat at Casa Bonita!"
While in medical school at the University of Oklahoma, Dr. Hromas saw his first eye surgery. He was amazed as he watched that procedure and decided to become an ophthalmologist.
Dr. Hromas graduated with distinction from Enid High School prior to attending the University of Oklahoma as an Oklahoma State Regents for Higher Education Scholar. While at OU, he was a member of the Pride of Oklahoma Drumline as well as the Sooner Showmen basketball band.
Deciding to remain in-state for medical school, Dr. Hromas graduated from the University of Oklahoma College of Medicine in 2010. His internship in Internal Medicine was completed at the University of Missouri-Kansas City. He served his residency at the University of Kansas and was Chief Resident during his final year and earned the Alan Riley Award as the most outstanding resident.
Following residency, Dr. Hromas completed fellowship training in Vitreoretinal Diseases and Surgery at Retina & Vitreous of Texas in Houston, a private program boasting a large volume of surgeries. During this time, Dr. Hromas participated in DRCR.NET and HAWK trials investigating new therapies for diabetic retinopathy and macular degeneration. Dr. Hromas was also published in the September 2015 issue of Retinal Physician.
"I feel very fortunate to be providing vitreo-retinal care today, as we have very effective treatments for conditions that were quite difficult to manage only 15 years ago. My personal goal as a physician is to ensure my patients clearly understand their disease process and the available treatment options, and to deliver those treatments in an effective, timely manner."
Dr. Hromas is excited to return to his home state of Oklahoma following his time as a vitreo-retinal surgeon in Wichita, Kansas. In his free time, he enjoys spending time with his wife, Carrie, and their two sons.
Medical and Surgical Retina Fellowship
Retina & Vitreous of Texas in Houston
Ophthalmology Residency
University of Kansas
Education
Medical Doctor
University of Oklahoma College of Medicine
Board Certified in Ophthalmology Started Practicing in 2016